Planning the perfect 80s theme party can be tricky. Keeping your guests entertained throughout the night can be even more challenging, but don't worry, I got you covered. Below, you will find all the great games from the 80s you may have forgotten about and will bring back fun memories.
Here's a list of 80s party games that will take you back in time:
This classic game is perfect for an 80s theme party. To play, one player takes on the role of Simon and gives commands to the other players, who must follow them. If someone doesn't follow a command that "Simon says" or does something that isn't a command, they're out! The last person standing is the winner.
What better way to get your guests moving than with a dance-off? The person with the best dance moves wins! Put on some 80s classics like
Michael Jackson,
Whitney Houston
Phil collins
Bon Jovi
These songs will be great entertainment; they will get your guests moving.
A 1980's Musical Statues or Freeze dance
This 80s party game is similar to Simon Says but with a musical twist. To play, one of your party guests takes on the role of DJ and plays some 80s tunes. The other players must dance along until the music stops. At that point, they must freeze in place like statues. Whoever moves first is out! The last player standing is the winner.
Test your guests' knowledge of all things the 80s with a trivia game. You can make it as complex or as easy as you want. The person with the most correct answers wins!
Charades is a classic party game that's perfect for an 80s theme party. To play, one player acts out a scene from an 80s movie or TV show without speaking. The other players must guess what they're acting out. The first person to guess correctly wins the round. The player with the most correct guesses at the end of the game wins
Pick a well-known song. One person starts by humming or singing the song's first few notes. The other person then quickly tries to guess the song's name and artist. If they can't guess it, the first person continues humming or singing until the other person can guess it correctly.
If you're a fan of the 80s, this is the perfect game for you! Guess the 80s Movie Quote is a fun and challenging quiz game that will test your knowledge of classic 80s movies. Think you know all there is to know about films like The Breakfast Club and Top Gun? Then, put your skills to the test with Guess the 80s Movie Quote.
With hundreds of quotes to guess, this game will keep you entertained for hours on end.
So dust off your VHS collection and get ready to quote along with some of the most iconic movies of the decade.
To play the 80s Memory Game, click the "Start" button first. Then, select the level of difficulty you would like to play at. You will then be shown a screen with 16 squares containing an image from the 1980s. Your goal is to match up all images as quickly as possible. You can use one of your three "hints" to help you if you make a mistake. You will advance to the next level after matching all the images.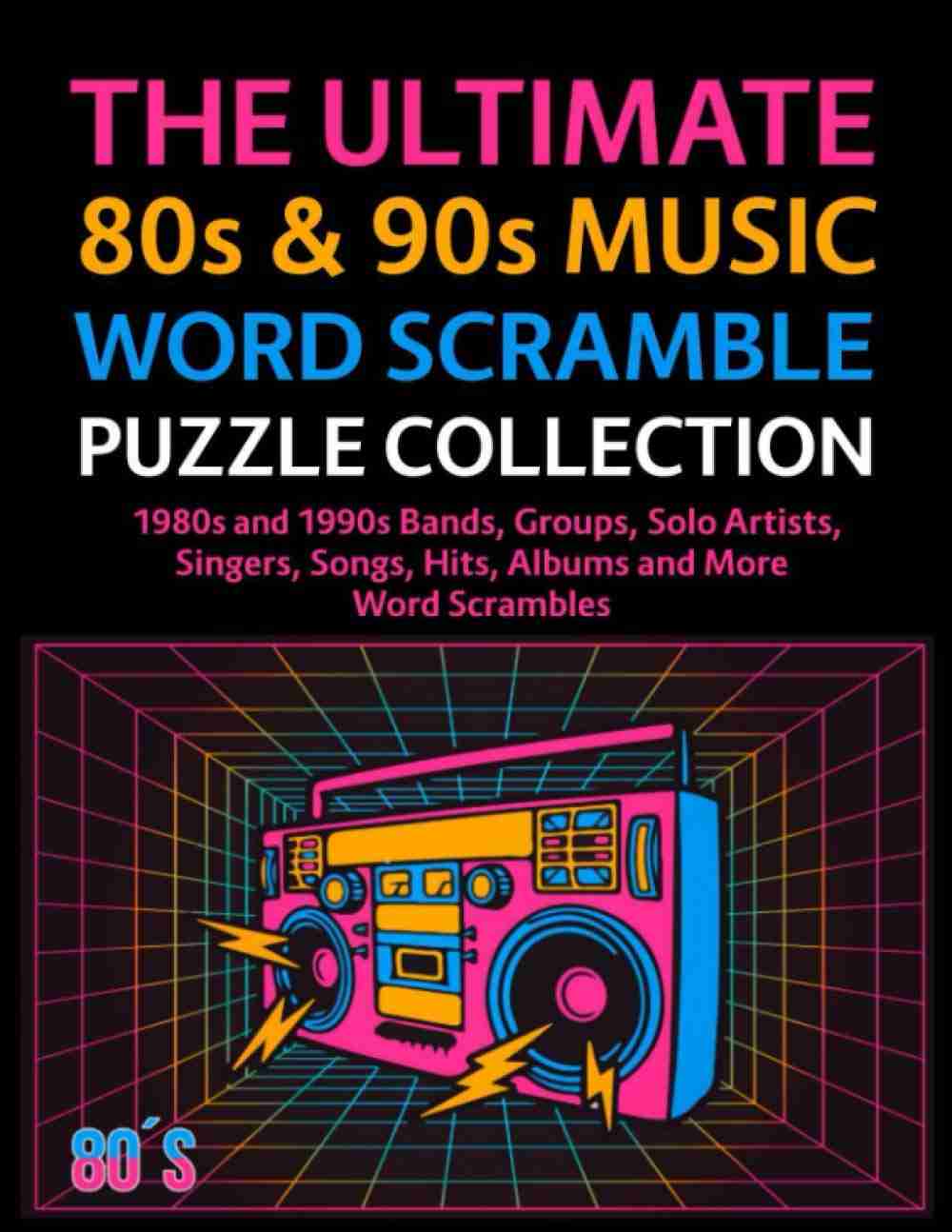 Get amped for the raddest 80s word puzzle collection from the gnarliest eras of music, the 80s and 90s! You'll be clocking a trip down memory lane, loaded with 2000 scrambled words from iconic bands, chart-busting solo artists, one-hit wonders, and killer albums. Think of every music genre that got your foot tapping, and it's here! This isn't just a way to blast; it's a brain workout that boosts your language skills stuck on a scramble. No problem!
Answers are hidden in the back, so no cheats!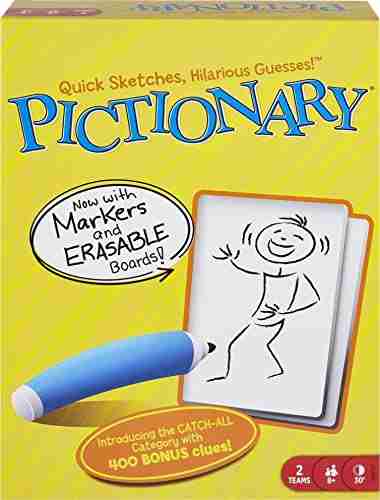 Pictionary with 80s Words
Get psyched for the raddest drawing game of the 80s, Pictionary! This groovy game is packed with doodles, scribbles, and stick figures that'll have you and your buddies playing Pictionary detectives.
But don't be fooled; this isn't just some sketchy game to pass the time; it's a real test of your quick thinking and artistic skills. Remember those hysterical misinterpretations and last-minute guesses that nailed it? They're all back and ready to roll! And there's no need to panic; we have the rulebook tucked in the box to prevent any sketchy moves.
So, grab those pencils, break out the drawing pad, and let's get this sketch showdown underway!
Hangman with 80s Words is the perfect game for any 80s enthusiast! The game's objective is simple: guess the mystery word before the hangman is complete. But don't worry, you're not alone in this pursuit – you have clues to help you along the way.
Each mystery word is taken from popular culture of the 1980s, so if you're a child of the 80s or just know your 80s trivia, you'll have a leg up on the competition. Whether you're playing alone or with friends, Hangman with 80s Words is sure to provide hours of fun!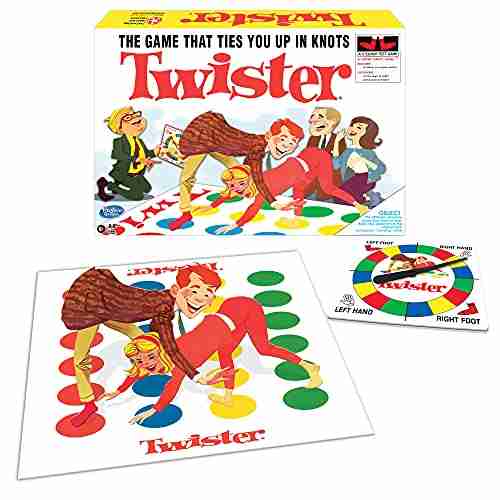 Buckle up for the most tubular trip with the craziest game from your favorite decade, the 80s Twister! This gnarly game is jam-packed with twists and turns that'll have you and your friends tangled up in knots.
This isn't just your average party game; it's a full-body workout that tests your balance and flexibility. Remember those epic showdowns and hilarious falls? They're all here! And don't worry, we've got the rulebook stashed in the box so no one can pull a fast one. So, dust off that game mat, and let's get twisted!
Scavenger Hunt for 80s Items
The game aims to collect as many 80s items as possible within the time limit. You'll need to search high and low, in both obvious and hidden places, to find everything on the list. But beware, some sneaky clues will lead you astray if you're not careful. This game is perfect for a party or group event and will surely get everyone nostalgic for the good old days. So round up your friends and get ready for a wild ride through the 1980s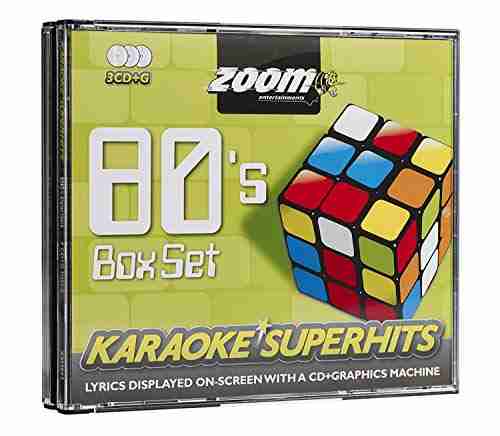 Looking for a fun and unique way to entertain your guests? Karaoke with 80s Songs is the perfect solution! This karaoke machine has a built-in library of all the best 80s hits so that you can sing along to your favorite tunes. There's also a disco ball included, so you can get the party started! With this karaoke machine, you'll be the life of the party!
The 80s Fashion Show is the perfect way to bring retro style into your life! This fun and unique fashion show lets you step back in time and relive the decade's trends. With various fashions on display, you will surely find something that catches your eye. And who knows, you might even find yourself inspired to start rocking some 80s style of your own!
Get stoked for the most radical game of the 80s, Jenga! This bodacious game is chock-full of suspense and strategy that'll have you and your friends on the edge of your seats. This isn't just any old pass-the-time game; it's a battle of brains and brawn, testing your concentration and steadiness. Remember those heart-stopping tower crashes and triumphant wins? They're all back! And don't sweat it; we've got the rulebook tucked away in the box, so there's no chance of anyone playing dirty. So, brush off those wooden blocks, and let's get this tower teetering!
Get ready to ride the gnarliest wave of nostalgia with the most epic board game from the 80s, Monopoly! This rad game is full of wheeling, dealing, and real estate steals that'll have your crew feeling like tycoons. But don't misunderstand, this ain't just some ho-hum game to pass the time with your pals; it's a high-stakes contest where every roll of the dice could mean boom or bust.
Remember those nail-biting auctions and the pure joy of landing on 'Free Parking'? They're back in full swing! Don't stress; the rulebook's tucked in the box, so there's no pulling a fast one. So, dust off that board, count those Monopoly bucks, and let's get this property party started!
Name That 80s Sitcom Character
Objective:
Test your knowledge of classic 80s sitcoms by identifying iconic characters based on clues, quotes, or brief descriptions.
Setup:
1. Prepare a list of iconic 80s sitcom characters. For each character, have a set of clues or a memorable quote they said.
2. Decide on a scoring system. For example, 1 point for each correct answer.
3. Gather your group and explain the rules.
Materials:
List of characters and their clues/quotes.
Scoreboard or paper to keep track of points.
 Optional:
A bell or buzzer for players to "buzz in" with their answers.
 A timer to limit the time for each guess.
How to play Gameplay:
Round 1: Quote Challenge
Read out a quote from an 80s sitcom character.

The first person to correctly name the character and the show they're from gets a point.

If using a buzzer system, the first to buzz in gets to answer.
Round 2: Description Challenge
Read out a brief description or a series of clues about a character.

 Players guess who the character is. The first correct answer scores a point.
Round 3: Rapid Fire
Set a timer for 2 minutes.

Read out clues or quotes as fast as you can.

Players shout out answers. Each correct answer is a point. This round is chaotic and lots of fun!
Bonus Round: Theme Song Guess
Play or hum a few seconds of an 80s sitcom theme song.

 Players guess the show. For an extra point, they can name a main character from that show.
Winning:
The player with the most points at the end of all rounds is the "80s Sitcom Master!"
Tips to Make it more Fun:

1. Teams:Divide players into teams for a collaborative effort.
2. Charades Round:Act out a character without speaking. Players or teams guess who you are.
3. Props: Use wigs, hats, or other props to give hints about the character.
4.Themed Snacks: Serve snacks or drinks popular in the 80s.
5. Dress Code: Encourage players to come dressed in 80s attire or as their favorite 80s sitcom character.
6. Prizes:Offer fun, 80s-themed prizes for the winners. Think Rubik's cubes, slap bracelets, or vintage candy.
Sample 0f 80s Characters and Clues
1.Quote: "What'chu talkin' 'bout, Willis?"
Answer: Arnold Jackson from "Different Strokes"
2. Description: She's the bossy but loving mother of three, always has a witty comeback, and lives in a New York apartment.
 Answer: Clair Huxtable from "The Cosby Show"
3. Theme Song:(Hum or play the "Cheers" theme song)
Answer: "Cheers", Bonus Answer: Sam Malone or Diane Chambers
There are various theme party ideas so that you can find the perfect one for your party. And, if you're looking for a challenge, try some trivia games or the scavenger hunt! 80s party games are the perfect way to get your guests moving and having fun.