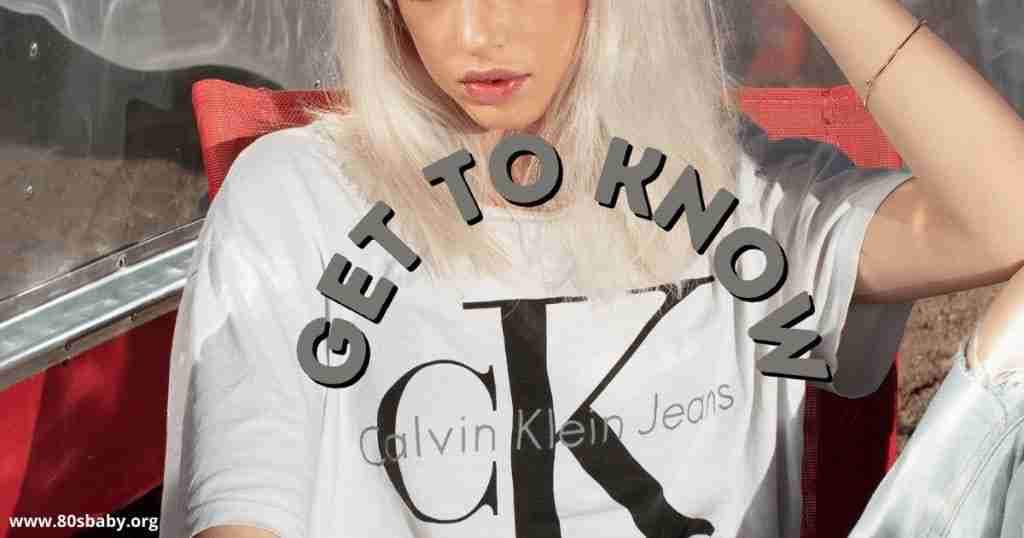 In Midtown Manhattan in New York City lies the headquarters for Calvin Klein. What a tremendous talent and inspiration to the entire fashion industry he has been over many years. He will always be looked up to as one of the best designers on the earth, and that is because of how hard he worked in his career and the incredible talents that he was born with. People are used to hearing the name of Calvin Klein but do they know much about him? They probably don't know all that much, and that is why they will want to read this article so that they learn a lot more about him than they ever knew before. It's essential to take the time to read through it, especially if you are a fashion designer or another type of artist. Everyone can appreciate how Calvin Klein came to be and why he is so well-known all around the globe. He did tremendous work, and he is noticed for it all of the time, and rightly so.
How Did Calvin Klein Become Famous?
Calvin Klein was a winner of three consecutive Coty Awards. They were for womenswear in the years 1973 – 1975. He was the first one to do this. He was also a ready-to-wear designer elected to the Coty Hall of Fame in 1975, and he was the youngest one to do so. This led to him becoming famous, and everyone knew his name and what he could do. 
He took to fame very quickly and enjoyed a great life. Living it up in style was what he continued to do as he worked hard to create the designs that he knew he could do. All of his hard work paid off, and he continued to enjoy the famed life regularly, much to the dismay of his peers in the field. Of course, there was a lot of jealousy on their part, but he worked very diligently to create what he had, and he knew how to do it.
Where Did The Calvin Klein Brand Originate?
The Calvin Klein brand originated in New York, NY. He didn't need to go far from home as he grew up in the Bronx. His design skills were impeccable and intense. He received lots of recognition for his talents over the years, and he succeeded at his chosen career path. He recalls those years fondly in his retirement and encourages other designers to keep practicing what they do best to see if they can break into the field and make a splash. Since he is so respected in the area, others look up to him and gain knowledge from studying his background. They also strive to become someone notable in the fashion community, and they hope to be rewarded someday for their contributions to the field.
How Did Calvin Klein Get Started In Fashion?
Calvin Klein Limited was created in the year 1968. It was a coat shop in the York Hotel in New York City, and he founded it with $10,0oo. Vogue Magazine did a cover shoot of him in the year 1969, and this propelled him into the public eye and fueled his famous name. People everywhere started to notice him, mainly because he was on the cover of Vogue magazine. Being on the cover of Vogue magazine is something that is truly remarkable. Knowing this gave him a lot more confidence in what he was capable of doing. He moved forward in his career at a fast pace and introduced many more designs than he ever did before. This paid off for him very well.
What Was Calvin Klein's First Job?
Being raised in the Bronx, Calvin Klein was a design leader. He graduated from the Fashion Institute of Technology in 1962. His first job was with a coat and suit manufacturer as a design apprentice in the New York Garment District. After that, he moved his career forward, and his clothing line was expensive, elegant, and easy to wear. People took notice of him, and soon he was doing fantastic. His line of jeans was notable too. Everything he seemed to design took off because there was a market for his type of designs. His work always was fantastic, and other people knew this about him.
Who Invented Calvin Klein?
Calvin Klein himself invented his clothing line. He eventually had perfume, watches, and jewelry lines too. People loved what he had to offer, and they looked forward to what he had coming out next. That's because his designs were different then what they had been used to seeing before. They love to see the new and unusual and that they got with Calvin Klein. Taking pride in what he was able to do was something that came naturally to him. He knew at a young age that he had a great deal of talent, and he kept working hard to make a name for himself. And that he did in many ways.
When Was Calvin Klein Founded?
In the year 1968, Calvin Klein Inc. was founded. It was a shop that dealt with coats and suits in Manhattan, New York. As a designer apprentice, he needed to show them what he could do. He did just that and continued to bigger and better things. All the while, he kept perfecting his design skills and created his own lines for clothing, fragrance, watches, and jewelry. He kept at what he does the best and designed in a way that no other person could. He has his own distinct style, which did well for him as he progressed in his career. People began to recognize what he could do regularly, and he enjoyed this very much. It made everything seem worthwhile to him, and all the struggles were in the past. 
What Is The Calvin Klein Slogan?
"Nothing comes between me and my Calvins" is the slogan for Calvin Klein. It came about in the 1980s, and one of his models for his brand was Brooke Shields. She helped to make his brand even more famous than it already was. People loved the slogan, and he was even more respected in the field than ever before. Some of his advertisements for his brands were somewhat scandalous at times. However, they captured the people's attention. He did even better than ever before. His successes just kept adding up, which made him the envy of many other designers in the field.  
How Many Calvin Klein Stores Are There In The World?
There are many Calvin Klein stores located all around the world. There is a fan base in over 110 countries with a following that is true to the brand. People are genuinely interested in all that he has to offer, and they buy his products all of the time. In the year 2019, there was $9 billion of the Calvin Klein brand sold.  Over 11,500 employees work for Calvin Klein, and they are based all over the globe.  They love their jobs and would do nothing else for a living because they believe in the designs he made, and they love to sell them or work in the company's business end.
Is The Calvin Klein Brand Considered A Luxury One?
Most people would consider the Calvin Klein brand a luxury brand, and that is because it is made to high specifications and its lines are expensive. With his following, they came up with the money to purchase their Calvin Klein items no matter what they had to do. Since so many people love the Calvin Klein brand, its popularity will never end, and it will go on forever as long as people still love his designs. They always will, and they recommend them to other people that they know too.
What Happened With Calvin Klein?
In 2003, he sold his company to Phillips Van Heusen, who would later be called PVH. The deal was valued at over the 430 million dollar mark. It also included provisions for 300 million dollars in royalties that would occur in the future. He had a low public profile for a while after he retired, but in 2017, he published a book called Calvin Klein. It included information about his career and photographs. Living in retirement is something that he cherishes. 
He worked long and hard all of his life until he became older. Since then, he has enjoyed his time with his wife, and they travel or do the things they like to do. He deserves it, and people will always say that about him. People will never forget Calvin Klein, as he is part of the fashion industry history. He's touted as one of the best designers to have ever lived on the earth, and there is a lot of proof to that. People still buy Calvin Klein, and "nothing comes between them and their Calvins."