As we get older there are somethings that we can never forget that made us the person we are today.
Here are 5 things I missed about the 80s.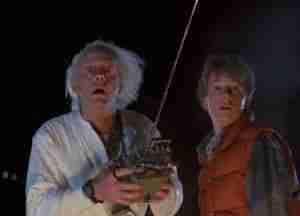 Best 1980s Movies
One of the best movies of the 80s was Back to the Future
This movie had a great storyline as well as awesome graphics.
There's not a part in the movie that I didn't like. I remember sitting back binge-watching these movies all over again.
I also like that with every movie that came out they picked up where they left off from.
Instead of starting a whole new storyline with new characters.
Michael J fox started the movie and he ends the series of movies, which was great.
Best 1980s Music
Michael Jackson, aka the king of pop, was one of the main musical influences of the 80s.
Although his music has been out about a decade before the 80s. I think the music made in the 80s set the tone for him to become the king of pop.
He made many hits but one of my favorites is "beat". This song became my favorite about a year ago.
I was driving in the car and Michael Jackson was playing on the radio. I hear my 3-year-old son sing it. "beat ittt" "beat itt" he had me laughing for days.
Ever since then beat it has been my top song. I have many songs that I love from Michael Jackson.  
And when he dances he just set the stage on fire. I love how different and fresh his dance mood was.
Best 80s Candy
If you are born in the 80s I sure you remember this candy.
Sugar daddy, I used to love getting this candy. It was about 25 cents for each of them. I remember asking my mother for 50 cents, so I could have two.
The taste of it was great and I never mind the fact that they were super hard.
To me, that was the best part. When you used to bite it there would be a teeth impression left in the candy. And I would keep biting it until I was able to break off a piece. Lol
The favor of sugary caramel was the best taste ever.
Jellie's shoes were super cute, and I remember I had so many different colors to go with my outfits.
When I used to wear them, I didn't wear them with socks because I like that it looked transparent.
It was also great that the air was able to circulate around your feet. You were able to dress the shoes up or down.
I used to wear these to the park and parties. When I used to wear them to the park it felt so comfortable. Then when I wear them to a party I felt dressy and beautiful. These were a pair of some super universal shoes.
 Ice cream truck
I don't know if it's me but there are no more ice cream trucks.
When I was a kid I would sit on the porch with my dollar in my hand just waiting for the ice cream truck to pass by. And when it did come past my house, I would run toward it yelling "hollldd".
 Even though it had already stopped.  So, with that dollar I had in my head, I was able to get: 10 bubble gums because it was 5 cents each, an ice cream cone at 25 cents, and a sugar daddy.
I was so happy for that whole day. There's nothing like a good ice cream truck.
The 80s were the best times. I was only a kid then but I missed a lot.