Who remembers waking up Saturday mornings rushing to the TV to watch all your favorite Saturday morning TV shows. I know I do. That was the best day of the week. Mainly because there was no school and you get to stay home and watch the best cartoons ever on TV. So to go down memory lane, I have made a list of the top 10 best TV shows of the 1980s.
This cartoon premiered on tv in 1987.
Ducktales was one of my favorite cartoons. Walt Disney created it. 
This TV show was great, and it always has your mind going because you never know what gadget will come out next. It was created in 1983.
Best TV show for young kids. It was created in 1984.
This TV show originally started in 1963. And relaunch it in 1985—very cool show.
Everyone knows and loves Simpson. This show made its debut on December 17, 1989. And I think, is the longest-running TV show on this list. There are still new episodes being made today.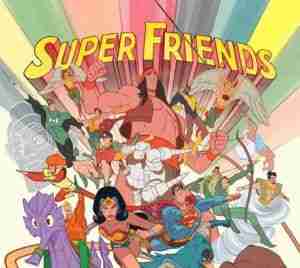 Although this TV show started in 1973, it Continued to run until 1985. And had many spin-off shows.
This TV show began as an action figure. And was turned into a cartoon in 1983.
Care Bears Adventures in Care-a-Lot
This TV show started as a character on greeting cards. And then was turned into a squeeze doll. Later in 1985 was when it first launched on TV as a TV show. 
This TV show's debut was in 1985.
Let me know what are some of your favorite 1980's tv-shows.