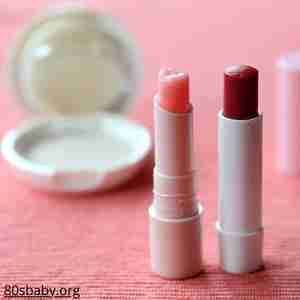 If you want to achieve a retro look, there's no better way to do it than by using the right makeup colors. This blog post will look at some of the most popular lipstick shades from the 80s. These shades are sure to help you achieve that 80s glamour look!
What are the top lipstick colors of the 80s?
Here is a list of some of the most popular shades:
Red

Hot pink

Mauve

Burgundy

Plum
These were the colors you would mostly see every woman in the 80s wearing. Therefore, to pull off the complete 80s makeup look, using one of these colors is a must.
What do you need to know about applying lipstick from the 80s?
I have mentioned the colors used in the 80s but keep in mind that you still want to pick a color from my list that will match your skin tone because there's no point in recreating something that makes you look like a clown. 
Here are some tips:
Use a lip liner to define your lips and create a shape.

Apply the lipstick in layers for extra staying power.

Don't forget to add gloss for that extra shine!

Blot with a tissue to set the color and make it last longer.
You can also head over to this article, where I detail how to recreate the 80s makeup.
What are the top 80s lipstick brands?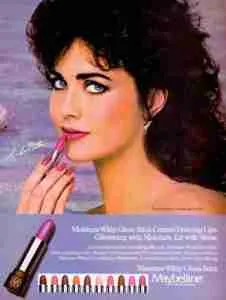 There were many different brands of lipstick that were popular during the 80s. 
Some of the most well-known brands include:
Revlon, even though this brand first launched in 1932, is become more popular around the 80s. With its great lipstick selections like the popular Fire and Ice lipstick, Revlon was a top choice for women of the 80s.
Covergirl was released in 1961 and gained popularity in the 80s because its products were not as expensive as other brands, and they had a variety of shades to choose from. 
Maybelline is a product with a long history; it was invented in 1915 and was one of the top picks for all lipstick lovers in the 80s. One of the reasons for this brand's success was because it was one of the first to create lipsticks in different colors. 
Mood Magic Lipstick was another popular choice for women in the 80s. This brand is unique because it offers a variety of mood-changing lipsticks. For example, their "After Dark" lipstick will make your lips look darker, while their "Lighten Up" lipstick will make them look lighter. 
Lip Smackers was also a popular choice for 80s lipstick lovers. This brand is well-known for its unique flavors like bubble gum and strawberry milkshake.
Coty, Inc. is a company that was founded in 1904 and became popular for its lipstick products in the 1980s. This brand released several successful lipstick shades, like "Ooh La La" and "Tropical Punch." 
Top lipstick you can buy now
Conclusion
There were many different brands of lipstick that were popular during the 80s. These brands had unique selling points that made them successful during the decade. So when recreating an 80s lipstick look, keep in mind all of the things that I have mentioned, and you will be able to stock all of your friends and family with a great 80s retro look.
80s retro Maybelline Commercial